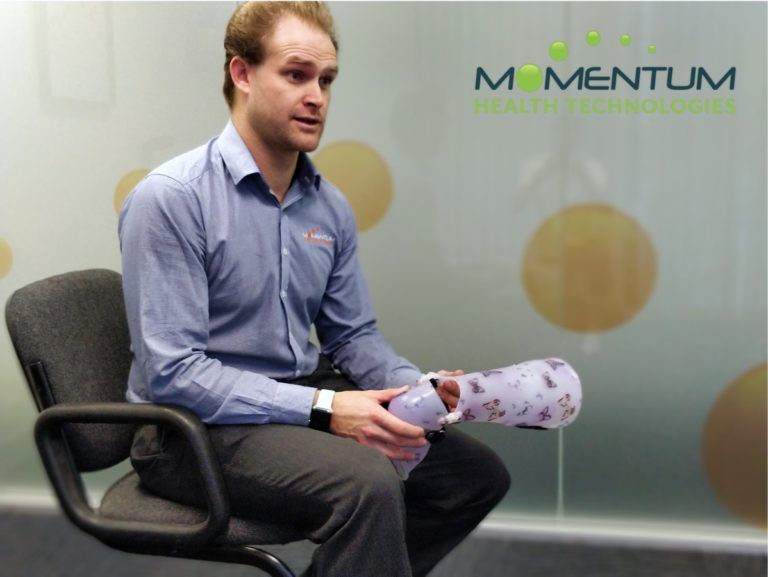 Today's changing O&P Industry: A Survival Guide – Part 1: Transition to Digital
O&P fabrication is changing. Practitioners and business owners alike have concerns about the adoption of digital technology and how it may impact their roles and business outcomes.
Learn directly from a professional just like you who has made the shift in this three-part series. Nigel Freeman, CPO and Director at Momentum Health Technologies, shares his insights on questions you need to ask before going digital.
In this first segment, Nigel answers questions to help you understand the process from switching to digital from plaster and casting.  
   1. How much time will it take me to become proficient in production with CAD?
If you focus on a single device to start with, I would be very surprised if it took longer than three months to achieve comparable results and 3-6 months to be a whiz at it. For us, we started with everything from AFO to TT to KAFOs to FOs, and it took about 4 months to become at least as efficient as we were with plaster. If I could start again, I would pick one or two devices to begin with and expand to others after becoming familiar with the first shapes.   It is also useful to start with the initial few using both digital and traditional methods to gain an understanding of how the shapes and modifications compare.
  2. Can I get the same results fabricating over foam as I do over plaster?
Yes, and it should be better.  Originally, we were worried that our fit would not be the same if we didn't have our hands on the plaster model. We found it useful to have a process that allowed us to track every change and go back to review and define why a modification worked or not. We could not have done this with plaster. Ultimately, the fit and function of our devices are much better now, which is evidenced by happier clients, fewer returns, and fewer requests for adjustments. Fabricating over foam takes a small change in process that took some time to get used to, during the process of learning this, we found it useful to speak with other services and this is something that Momentum Health Technologies is happy to assist with.
  3. What is the most important factor I need to consider for a successful digital transition?
Training: there is a learning curve. Additionally, seeking out support is just as important as initial training to learn the tools. I would have seen a much greater chance of failure if we didn't have that ongoing support for our clinic. Having the capacity to return to those people who provided training when we ran into difficulties made a significant difference in speeding up the learning process and building the confidence to move forward.  Ensure that you have support from various avenues to discuss solutions and challenges.  Other local clinics using the software can be a great resource for this.
   4. What are some of the unexpected benefits?
What we didn't expect when we implemented digital technology was that it was an interest piece for our patients. It's exciting that patients want to be involved! It is a point of difference to other services, while establishing a greater level of trust and confidence among both our patients and referring physicians.   I have been blown away by the efficiency of the digital system: 5-6 measurements and 5-10 minutes in the digital plaster room, and your first TF check socket is ready to carve and drape!  Digital methods will definitely be a base standard in the very near future in Australia.
Are you interested in learning more about making the switch? Feel free to contact Nam Vo at nam@vorum.com or Nigel Freeman at nfreeman@momentumsr.com.au to find out more.