Designed and built for the custom prosthetics and orthotics industry.
A reliable, automated prosthetic and orthotic carving solution for every business
All Vorum carvers are fast, accurate, easy to operate, and built to last. They work as an integral part of the Vorum CAD/CAM solution for O&P: simply import the Canfit 3D design file for your mold, load a carving blank, and press "Start." In minutes, a complex prosthetic or orthotic mold is ready for fabrication. Final devices such as insoles and soft foam seats can be milled directly on your Vorum carver.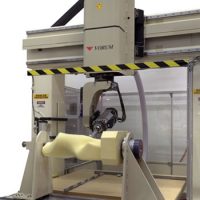 Fast
Carves most prosthetic and orthotic molds in 5-20 minutes.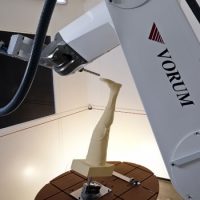 Accurate
0.1 mm accuracy for a smooth finish on the most complex shapes.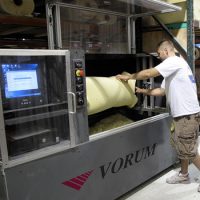 Safe
Enclosed carving spaces with automatic door locks.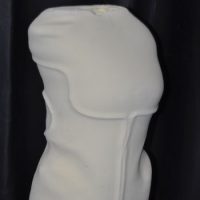 Reliable Service
Enjoy a single point of service and support with Vorum for your entire digital O&P solution.
Robot Carver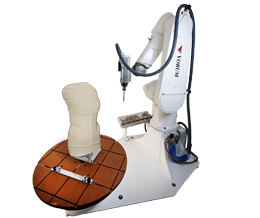 Devices
TF, TT prosthetics
Spinals (TLSO)
Seats (2-piece)
AFOs, KOs, KAFOs
Neck braces
Cranial helmets
Mattresses
Standing shells
Materials
Polyurethane foam
EVA
Cork
Ave. Speed (smooth finish)
TT: 8 minutes
AFO: 15
TLSO: 18
Seat (1-piece positive): 30
Seat (1-piece direct): 42
Seat (2-piece direct): 35
3-Axis Carving Machine
The prosthetics and orthotics industry workhorse
Vorum developed the 3-Axis Carver based on many years of input from O&P clinics, hospitals, and high volume central fabricators around the world.
Heavy duty components, precision bearings, and high quality seals make the 3-Axis Carver the most reliable and durable mold machining system available. It is a proven workhorse that delivers many years of low maintenance, accurate, trouble-free service in even the highest volume production applications.
4-Axis Carving Machine
The versatility to make direct seat cushions and insoles in addition to typical orthotic and prosthetic molds
With a rotary axis and flatbed carving surface, the 4-Axis Carving Machine is the solution to your diverse manufacturing needs for orthopedic seats and insoles in addition to a wide range of orthotic and prosthetic models.
The 4-Axis Carving Machine provides maximum versatility and efficiency. The large flatbed surface facilitates direct carving of a seat cushion or up to 8 pairs of soft insoles at one time. It enables you to produce models and devices from a variety of hard and soft materials including polyurethane, EVA, and cork.
With a small footprint - only 6.7 feet X 7.5 feet (2m x 2.6m) - the 4-Axis Carving Machine is easy to install in most facilities.
Multi-purpose
Carve seat cushions and insoles in addition to a full range of typical orthotic and prosthetic molds.
Efficient
Large flatbed surface allows you to carve up to eight pairs of insoles at once.
Compact
A small footprint for easy installation in most facilities.
Robot 7-Axis Carving Machine
The fastest, most versatile prosthetics and orthotics carving solution
The Vorum 7-Axis Robot Carving Machines are the only robots in the market designed specifically for the Orthotics and Prosthetics industry. They are precise, able to carve any material, and the fastest available.
Vorum provides a simple user interface with a user-friendly touch screen resulting in the best carving solution in the market.
Vorum's Robotic Carvers provide you with 7 Axis capabilities in a compact, sturdy design. Each dust-resistant carver comes fully enclosed in a secured polycarbonate enclosure with built-in vacuum ducting for fast cleanup.
Versatile
Rotary carving capabilities allows for production of any prosthetic and orthotic shape.
Flexible
Carve shapes in the widest variety of materials.
Efficient
Designed for high-volume, high-speed, and accurate carving production.