We've got you covered from head to toe
Repeatable, measurable and fast computer-based prosthetic and orthotic design
The Canfit™ computer-aided design (CAD) software application empowers you to quickly design all types of custom prosthetic and orthotic devices. Uniquely easy to learn and anatomically correct, it will have you reaping the full benefits of digital O&P technology in short order.
The complete Vorum integrated CAD/CAM solution for prosthetics and orthotics includes 3D scanners, computer-aided shape modification software, automated carvers, and 3D printer integration.
Quickly make sophisticated shape modifications
01
Start from a 3D patient or cast scan, manual measurements, or both.
02
Use intuitive tools and templates to make any type of anatomically correct modification.
03
Design the final device. Make modifications in any sequence. Undo modifications or refer to the original shape scan at any time.
04
Superimpose patient X-rays, photos, or reference lines to guide your work.
05
When you're finished, send your design file to a Vorum automated carver or 3D printer.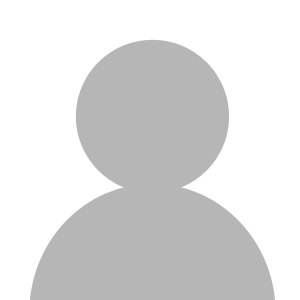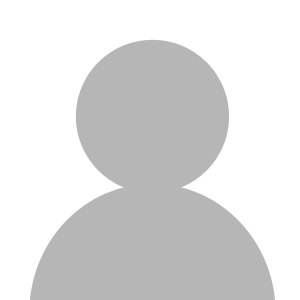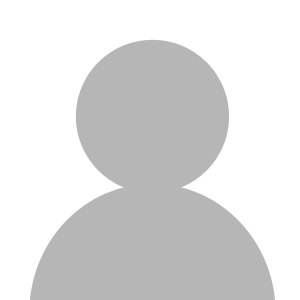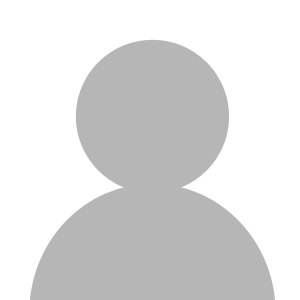 "Vorum offers the most complete, reliable technology platform and they back it up with comprehensive training and the best support."
Nolan Hayday
"We get a truer picture of what the patient is going to look like in the brace and how the brace may affect their curvature. We're hoping to have a better treatment outcome in the end."
Don Virostek
"A much more efficient and easier CAD software. The modification abilities are much more intuitive."
Rachel Friddle-Johnson
"Vorum's computer-based design tools enable us to make shape modifications that are more anatomically correct: we can rotate, align, and twist in ways that we just cannot do in plaster."
Martin Kaufmann
Maximize your productivity gains
One solution for all your prosthetic and orthotic devices
The Canfit computer-aided design solution is your digital plaster room. Use it to design your full range of devices for all of your patients, from infants to adults:
Prosthetic Sockets of all types
Lower Extremity Orthotics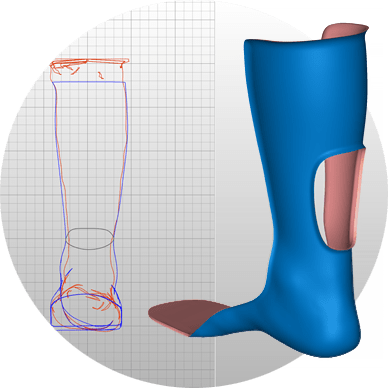 Get productive faster
An intuitive, consistent interface is easier to learn
Over 30 years of feedback from thousands of prosthetists and orthotists has led to an extremely powerful yet simple user interface. It is intuitive and familiar. Simply point and click, drag and stretch.
Right-click pop-up menus, tool tips, and step-by-step instructions are always at your fingertips. Set up Macros to quickly implement customized and repeatable workflows to reduce modification time and remain consistent throughout your clinic. Canfit's design consistency and elegance mean you also have fewer tools to learn. Canfit is designed with the end user in mind.
Apply variable flaring and trim lines
Design your prosthetic or orthotic device, not just the mold
You're in the business of making actual prosthetics and orthotics, not just positive molds. That's why Canfit includes many features that enable you to focus on the end goal, including device previews and patent-pending control over variable edge flaring of the actual trim lines. This means no guess work for your technicians.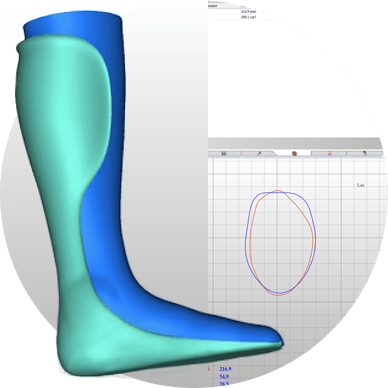 Enjoy greater control over corrections
Anatomically correct modifications make for better fitting devices
Working in plaster severely limits the range of modifications you can make, and many CAD systems only approximate the changes you want. Canfit allows you to scale, rotate, and bend with precision and anatomical correctness.
Patent-pending features give you more precise control over the application and orientation of your corrections - so you can simulate real-life anatomical constraints and achieve better fit.
Overlay X-rays, photos, and more
A clearer picture, better outcomes
Canfit provides many tools that help you visualize your evolving orthotic or prosthetic design. Easily import patient X-rays and photos and layer them onto your model.
Add reference points to help precisely align your corrective adjustments. Refer back to the original scan shape at any time. With so many visualization options, you can fully apply your craft.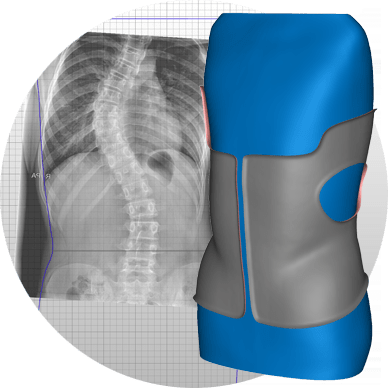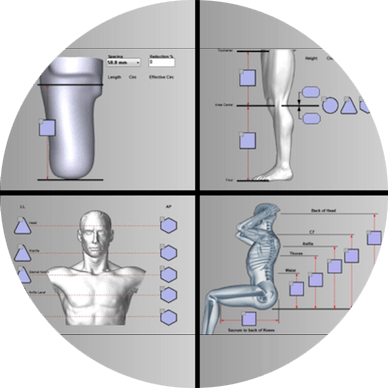 Adaptable to your business
Start from a 3D scan, measurements, or Vorum library shapes
Your patient's shape can be imported into Canfit from a 3D optical scanner, or you can input measurements manually using one of the Canfit Design by Measurement applications. Each application comes with a large library of modification templates that make it fast and easy to transform a few measurements into an accurate final device.
For the ultimate solution, you can combine the Design by Measurement modification templates with a 3D patient scan for the fastest path to a final design. Design by Measurement applications are available for TF, TT, Spinal, AFO, KAFO, KO, custom seating, and standing orthoses design.
3D print-ready
Tools to design your device, not just a mold
3D printer support is now available as a licensable option. New tools enable you to create a "watertight" export file with all of the thickness and scaling details required to manufacture your final device on a 3D printer.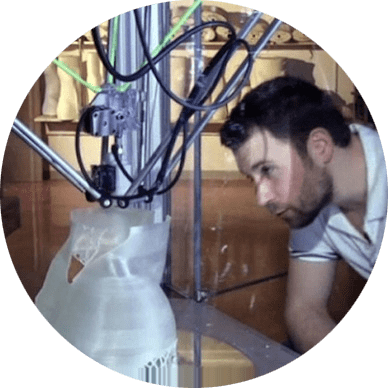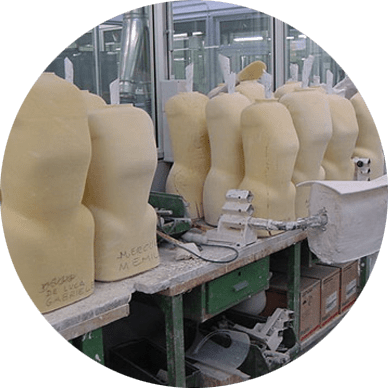 Purchase, lease, or pay-per-carve
Easy to get started, Easy to grow
Regardless of the size and growth stage of your business, there is a licensing option that's right for you:
Purchase a perpetual Canfit software license.
Lease Canfit on an annual basis.
Access all the power of Canfit by teaming up with one of our our central fabrication partners for your carving and production needs.