A Reliable Insole Carver
An adaptable solution to meet carving demands
Vorum's Insole Carver has been tailored to suite an array of carving needs. Our Insole Carver can handle complex shapes, a variety of materials and can carve up to six insoles simultaneously.
How to Use Vorum's Insole Carver
Four simple steps to use Vorum's Insole Carver.
Import your design file from the Canfit™ Insole Design software into OrthoCAM™. Multiple insoles can be loaded in a single job.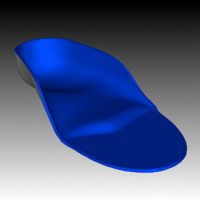 Guided by the software, adjust your shapes to fit within the blank, create a carve file and send it to the carver.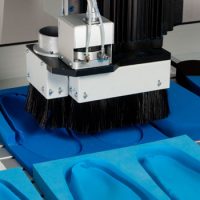 Load the appropriate blank and begin carving. The carver will mill both the surface and parting pass for all insoles in the job file.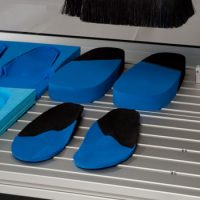 Once carving is complete, remove the work piece, separate the individual insoles, and finish each insole as desired.
A versatile insole production system
Carve positive orthotic molds and soft insoles.
Enclosed carving space with automatic door lock.
03.
Handles complex shapes
Easily mill deep heel cups and high heel heights, and produce insoles with toe spring and metatarsal pads, arch support, and relief for ulcers, heel spurs, bunions and hammer toes.
04.
Carves a wide variety of materials
Can carve soft insoles from EVA, cork, and similar materials. Handles densities from 25-75 shore and depths up to 60mm.
Included tools mill and part the insoles automatically, produce a smooth surface finish, maximize material use, and allow for easy separation.