Vorum Golf Day 2023!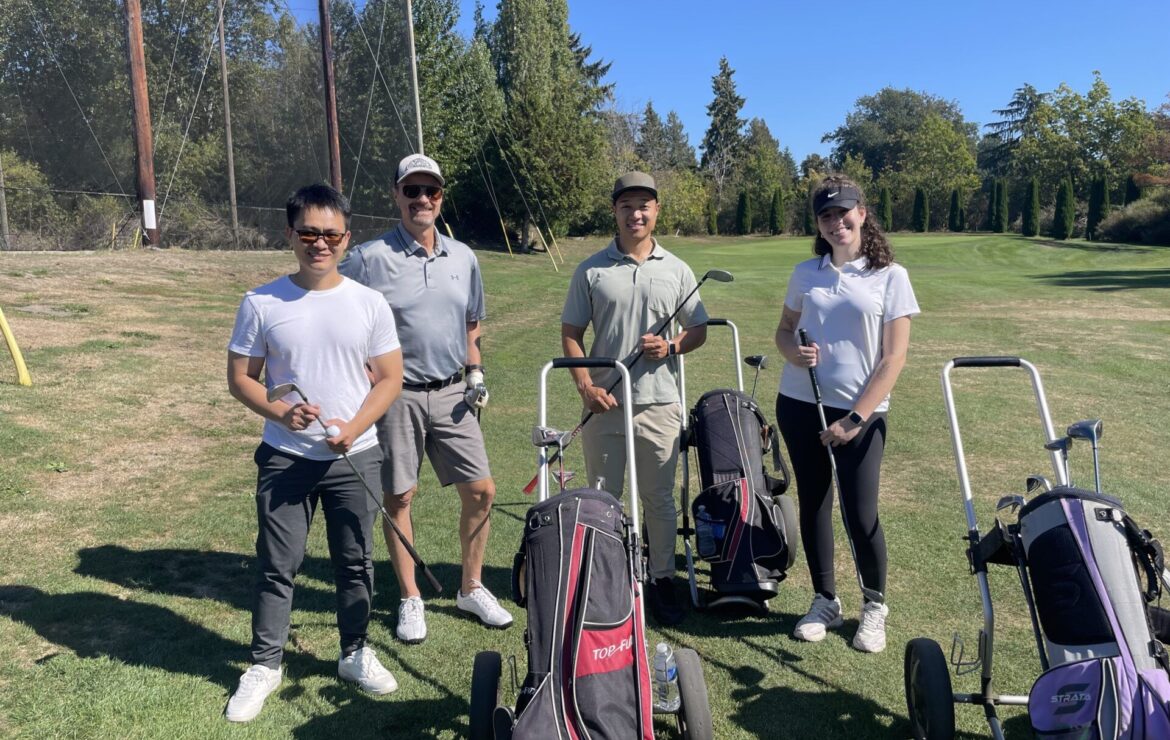 On Thursday 14th September we hosted our annual Staff Golf Day at Musqueam Golf Course! 
We had a brilliant day out on the course! The competition was fierce with prizes up for grabs for closest to the pin, longest drive, longest put, best costume and best team name!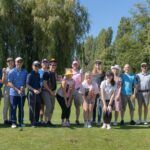 The winners were… 
Closest to the pin (Female) = Camila Bueno 
Closest to the pin (Male) = David Carr 
Longest drive = Chris Hanford 
Longest putt (13 feet and 9 inches!) = Elisha Epp 
Putting challenge (Male) = Fred Liu 
Putting challenge (Female) = Elisha Epp  
Best Team Name = "Complete and Putter Madness" (David Carr, Ryan Keogh and Jean Dwyer)  
Best costume = Jean Dwyer  
The overall day was a hole-in-one for team bonding. We shared unforgettable moments and, most importantly, had an absolute blast. Golf may be a game of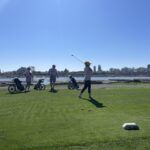 skill, but on this day, it was also a game of laughter! It was lovely to step out of the office and into the sunshine to show off our golf skills.. or lack of!  
A huge thank you to our Vorumite Alfred for organizing this event and to the Vorum Social Committee for always hosting terrific event such as these!  
What is your favorite team name?  Let us know in the comments!
CAM / CADDIES 

Ship Par-ates  

Come on Barbie, let's go Par 3 (Team photo below)  

Complete and Putter Madness  

The Birdie Bunch