Employee Spotlight: Paul Loré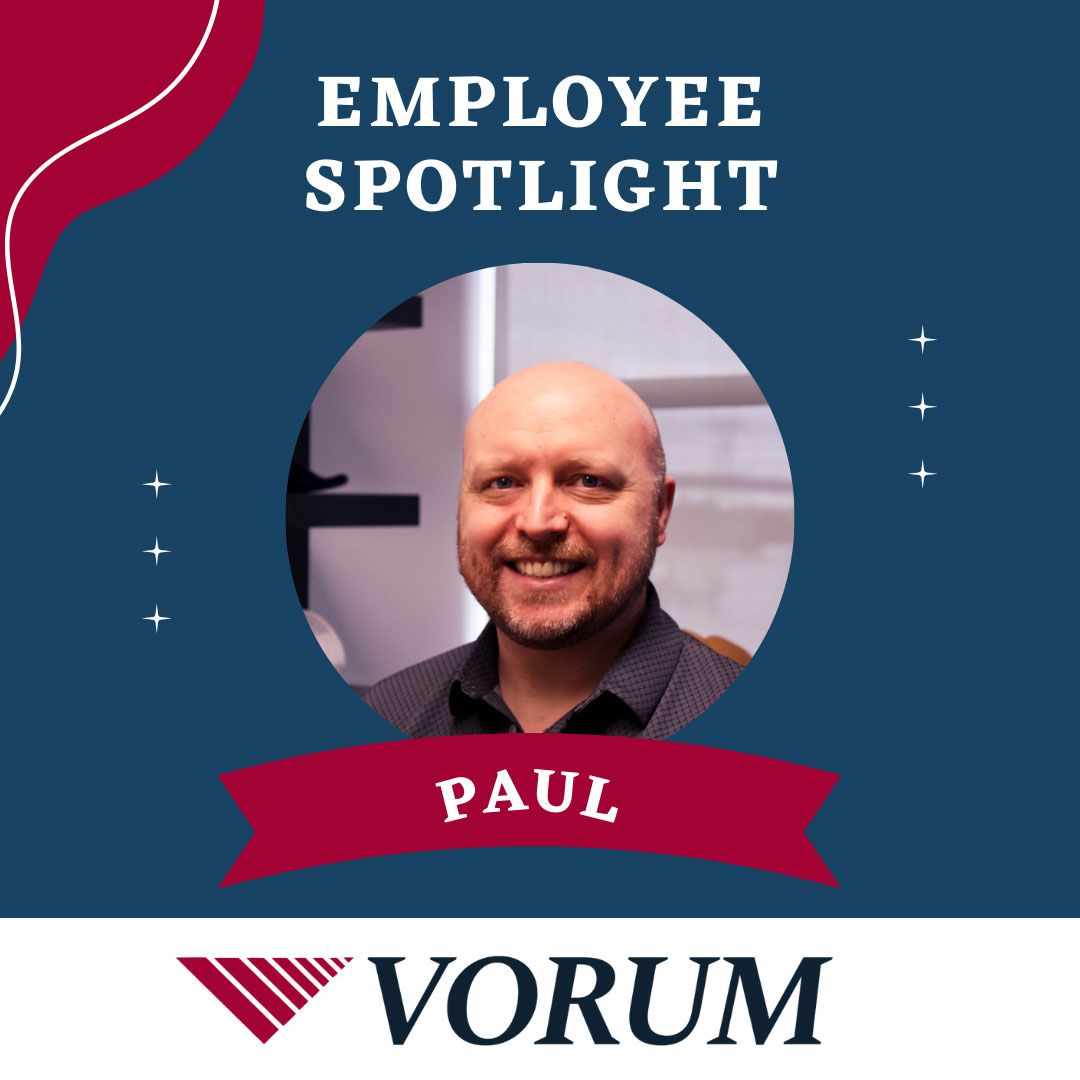 Introducing our first Vorumite Spotlight! Meet Our Software Lead Paul Loré, Paul has been working in Vorum since 2017! We asked Paul a few questions about himself:
Can you share a memorable experience or project that you've been involved in during your time here?One of the first times I had ever presented anything during our monthly town hall meetings was to demonstrate a prototype version of the 3D scanning process in what eventually became Luma, streamed onto a big screen in front of the whole company. The first live demo of Luma went absolutely flawlessly, and set the tone for what the final version would represent.
What do you find most rewarding about your work?The combination of health and technology has always been fascinating to me. I see products I have worked on being part of the process to help people (and pets!) to walk, and that feels very meaningful.
What do you like to do in your spare time?I fill up most of my spare time with outdoor activities such as camping, canoeing, golf, and hiking. I also stay pretty active in the winter with hockey, snowboarding, and snowshoeing.
What's a valuable lesson you've learned while working here that you'd like to pass on to others?The term 'servant leadership' is something I have learned here and do my best to foster. This means that leaders prioritize their team's needs and growth instead of the classical view of managers bossing people around.
What is your favourite local business?Milltown has been Vorum's go-to lunch spot for many years, and it never disappoints. I went there on my first day at Vorum and probably over 100 times since!
What is your favourite meal?I grew up in Nova Scotia, and therefore I feel obligated to say lobster! Fresh, boiled, and served with garlic butter – simple and tough to beat.