Vorum's Spooktacular Halloween Extravaganza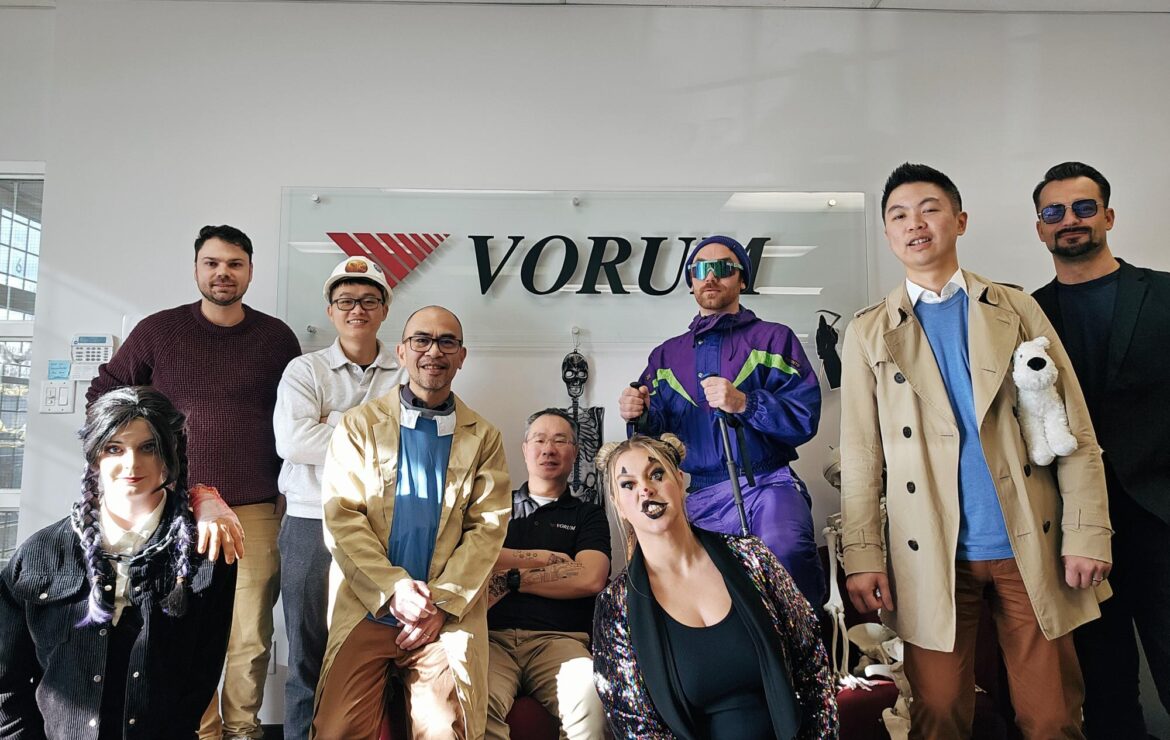 Hey there, fellow Halloween enthusiasts! are you as obsessed with the spooky season as much as we are here at Vorum? This year we had it all, from pumpkin carving, to Halloween dress up and even decorating our desks, Vorum was a scary place to be on Tuesday!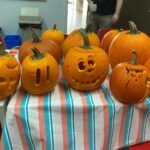 One of the highlights of Vorum's Halloween festivities is the pumpkin carving contest. This isn't your run-of-the-mill pumpkin carving session; it's a fierce competition to see who can create the most jaw-dropping, spooktacular jack-o'-lantern.
Halloween wouldn't be Halloween without dressing up in wild and wacky costumes. At Vorum, we take this tradition very seriously. The creativity knows no bounds.
The best part is, Vorum always rewards our efforts with some incredible prizes for the best costumes.
This year's winners were:
Best Costume = Jean
Best Pumpkin Carving = Tak
Now, if you thought the pumpkin carving and costume contests were the be-all and end-all of our Halloween festivities, think again! Vorum adds another layer of spookiness to the mix with desk decorating. The entire office was transformed into a haunted wonderland.
Each department formed teams and went all out to decorate their workspace. You'd be surprised at how innovative and resourceful your coworkers can get when it comes to transforming a simple desk into a haunted house, it's like stepping into a Halloween movie set!
I can't wait to see what this year's event has in store, we're already planning our costumes and killer pumpkin designs.
So, here's to Vorum and their unforgettable Halloween celebrations. It's proof that even in the corporate world, we can still have a ghoulishly good time.