The history of Vorum's Canfit software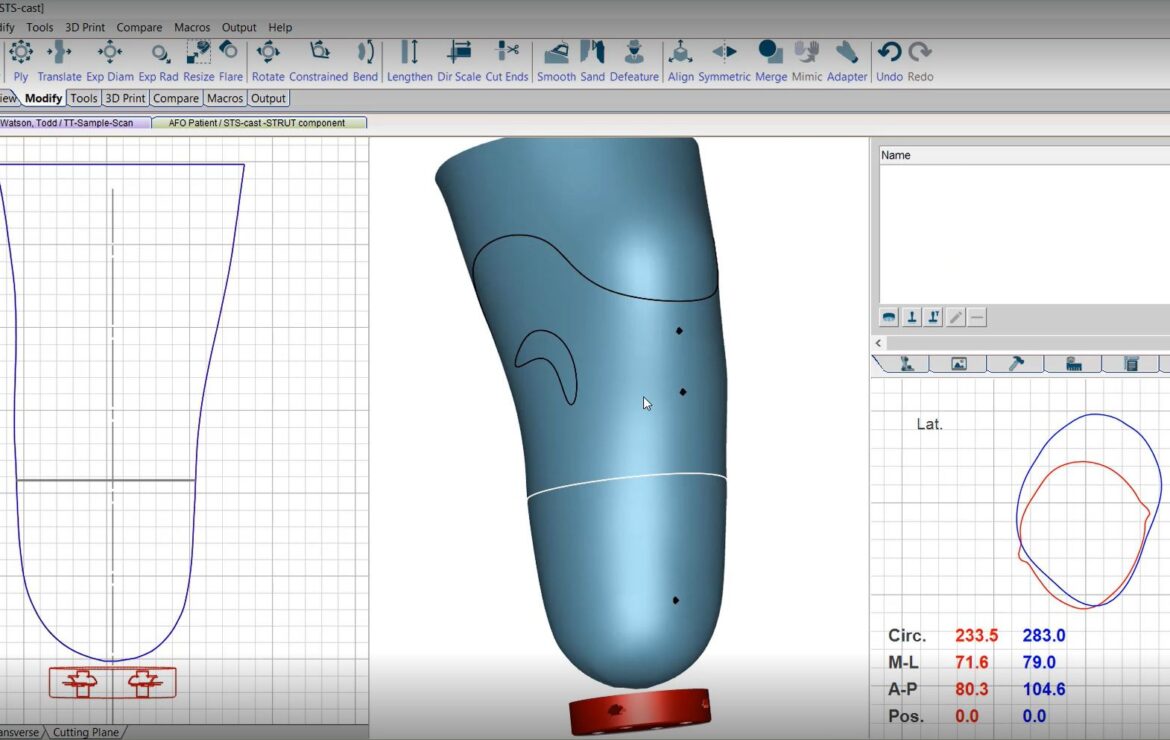 The most powerful O&P CAD software in the industry
Vorum has been a pivotal contributor to the Prosthetics and Orthotics industry for over 30 years. Over the past 30 years Vorum has constantly evolved and continued their outstanding success in the industry.
Vorum's first ever product was the Canfit Design Software, the first CAD/CAM system in the O&P industry. The O&P industry was introduced to this new form of technology in 1989 at the ISPO conference. This presentation of the Canfit Software turned out to show the future of the O&P industry.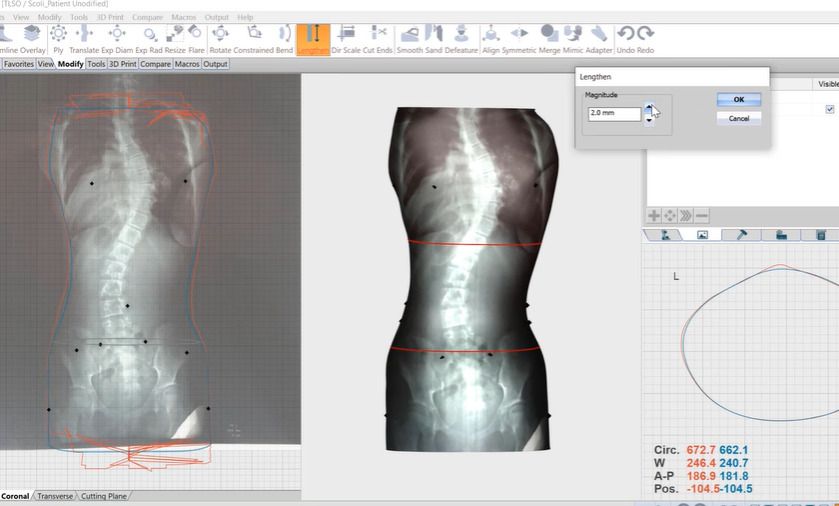 Vorum's success began to grow with many businesses purchasing the Canfit Software, a Software that we still use today (twenty versions of software later).
Canfit was built specifically for the use of Orthotics and Prosthetics. It contains all of the digital tools needed to clinically rectify digital scans and/or measurements and completely design custom orthotics and prosthetics.​
The Canfit CAD software application empowers you to quickly design all types of custom prosthetic and orthotic devices. Uniquely easy-to-learn and anatomically-correct.
Starting from a 3D patient or cast scan, manual measurements, or both, you can use intuitive tools and templates to make any type of anatomically-correct modification. Superimpose patient X-rays, photos, or reference lines to guide your work, and preview your device design in 3D at any time. You can add trim lines and variable flaring to finish, and then send your design file to a carver or 3D printer.​​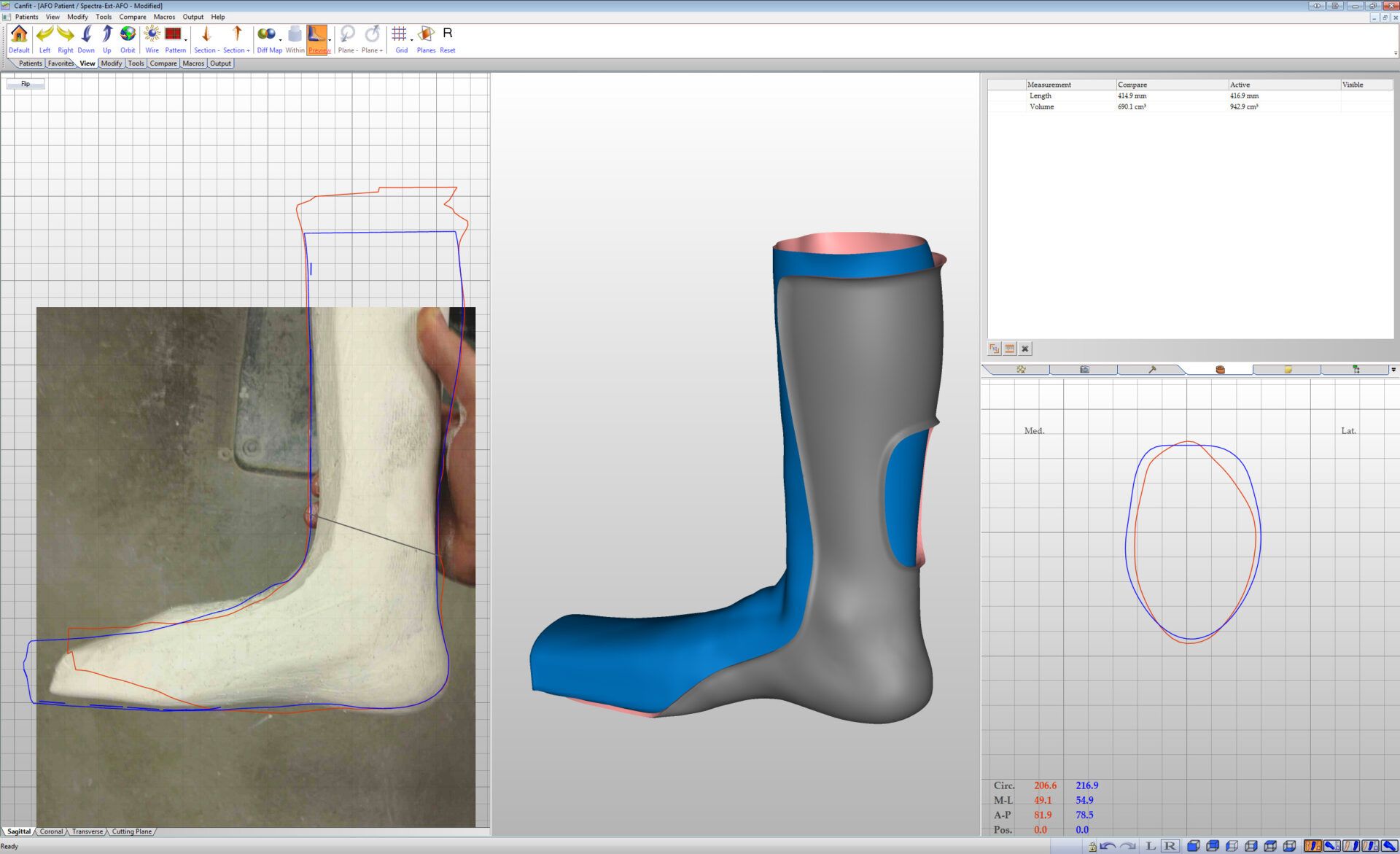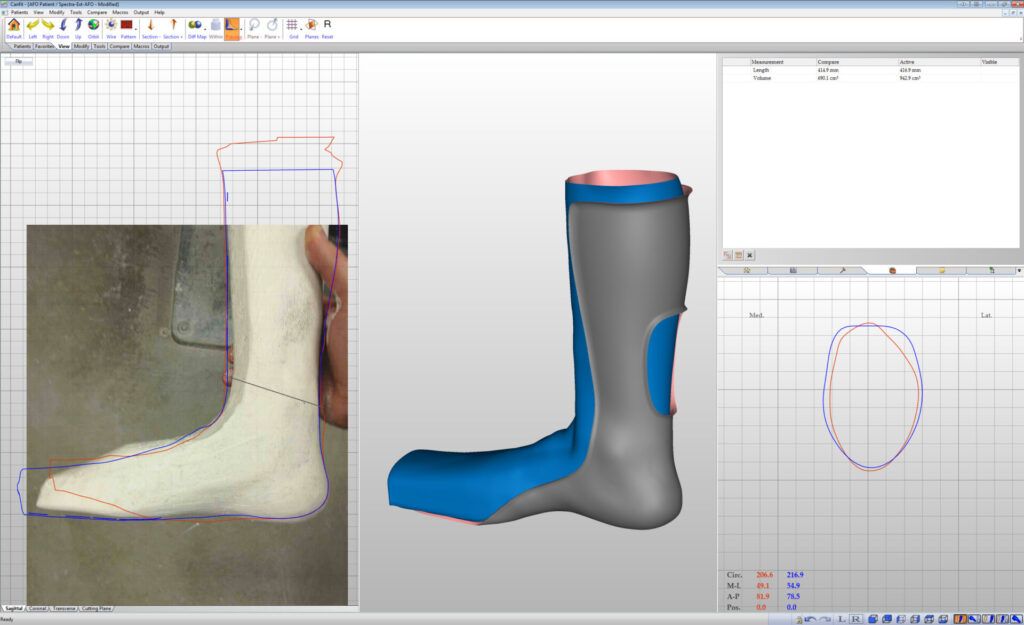 The Canfit computer-aided design solution is your digital plaster room. Use it to design your full range of devices for all of your patients, from infants to adults:
Prosthetic Sockets of all types

Spinal Orthoses

Lower Extremity Orthotics

Cranial Helmets

Standing Orthoses

Custom Seating

Custom Insoles
Over 30 years of feedback from thousands of prosthetists and orthotists has led to an extremely powerful yet simple user interface.